Friday Night
Went to Lowenbrau, some random biker bar, Jackson's on George and Bar 333.
Nothing like Bar 333 to make up for a lousy night! :)
1 liter German beers..
All of us who went together
L-R : Anan, Eshan, Alina, Emily, Melissa, Divia
L-R : Zain, Tan, Paul, Varun, Zander, Julian, Anan
The New Couple - Melissa and Eshan
A tv pin-up. Think OTH. Think OC. Think Beverly Hills 90310
Tan with his shots
Anan, a ladies'+men's man..
Tan giving head. Bon Jovi song.
ROCK ON!!!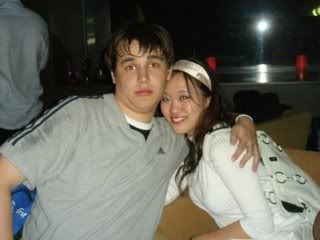 Julian the pop star, and Shuen the big fan. Dammit Julz.. you should've told me we were going for the pissy face!
EnergiserBunnyDivia and EmilyCanDrink
Thums up!(the drink)