I got my NEW PHONE!!!! I got my NEW PHONE!!!!!!!!
Wheeeeeeeee....!!!!!!!!!!!!!! :)
When I got an e-mail telling me to pick a mail up at the reception,
my heart raced
, the corners of my mouth
magically stretched to my ears.

Never in my life have I experienced
such anticipation.

I braved the
cold
in my
super short shorts
(they're like
girl boxers
) just to walk to the reception to
collect my precioussss!!
Edit : The seller was in Melbourne so Tina helped me collect it and sent it to me. Seemed safer that way.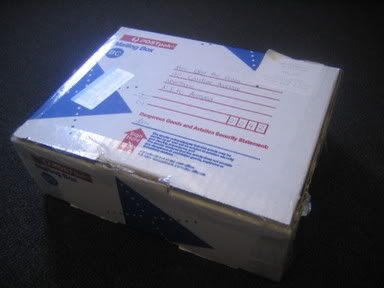 My wonderful
parcel of joy!!!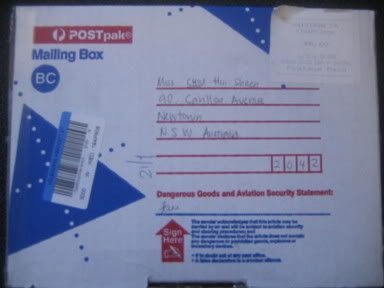 I wanted to
rip the box open!!
I couldn't wait!! Just moments away from my baby!!
But it was
sealed sooooo tightly
that I took
5 minutes
alternating between
cutting the tape up
and
trying to pull the lid free
just to
open it!!Hard job,
I tell you!! I was
panting
by the time the box was opened!
OOooo.. What's that?? A
card???

By golly!! It
IS
a card from
dearest Tina!!

Here's the
sweet message
:
Pg 1"Congrats on your NEW phone :) & your first E-bay purchase."
Pg 2
"Hey Shuen!!

Just thought I'd congratulate you on your first EBAY purchase! :) Also its a celebration coz you are now in the Nokia 7370 Club, which includes my brother, Darren (yes, he got the phone too) & me! Anyways hope you enjoy the phone. Use it wisely, don't misplace it. As you can see am at the Post Office now and the pen's kinda crap + my handwriting is even crapper! :P Have fun with the remaining Easter break & make sure you get your ass in Melbourne in July. Can't wait to party & shop & hangout with you again! Take care & God bless!

Love lots,
Tina "

Such a sweet card for the occassion!!! What a
darling!!!
See!! Don't you wish you had a friend like Tina????
Oh, btw, Tina.. I didnt know
Darren
got the phone too! Hehe.. I dont know bout you, but I think
he's cute!
:P.. Yay! Same beautiful phone as a cute guy!
Thank you
SOOO much for everything,
TINA!!!!!!


*HUGZ*
My real
treasure box!!!!!!


Tadadada!!!! Behold!! MY baby!! The
NOKIA 7370!!!

Look at how it
swivels!!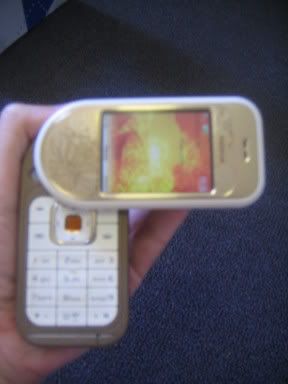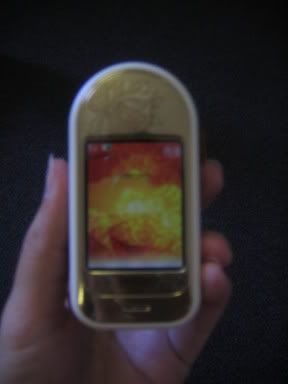 Is that
sexy
or is that
SEXY??!?!

Ooohh..
YEahhhhh..
(don't I sound so
orgasmic
?? :) hehe..)
FIRSTS :

MESSAGE
to
TINA!!

CALL
from
JAY!!
I still havent received a
first message
from anyone at this early point.. Anyone wants to message me?? You're
still not too late!!
:)
Pardon me while I go
play with my precious baby, and give it some TLC..
Oh, btw, my parents dont know about
my baby
.. So, I'll have to find the
right opportunity
to
break the wonderful news to them..