TEQUILA DAY!!!!
N I'm DEAF TOO!!

8 tequila shots baby!!

You know you're a
blog-a-holic
when you come home from clubbing and start posting ugly pics of yourself online..at
5.11am..
From the
Malaysian Dance Party at Space
.. which happens to play
REALLY GOOD techno..& rnb!!

I look pretty drunk here..coz my freaking
eye infection's
back...and I sorta
squint my eyes
every single time the flash goes off..
resulting in the
half-opened-eyes
look...
Oh, and I'm having a
SUPER BAD hairday
too...
and
8 tequila shots!
SIGH...
5.47am..
jus came out of shower..
Time for un-edited pics!!!
Chee Yoong..
I love this pic!! chee yoong looks so good in this one!! eh, my photography not bad right?? haha..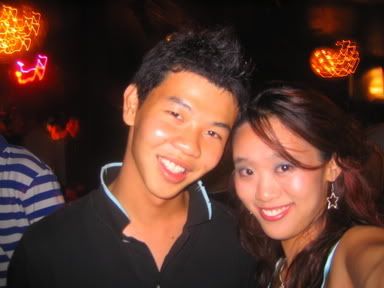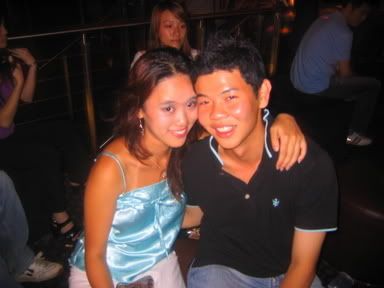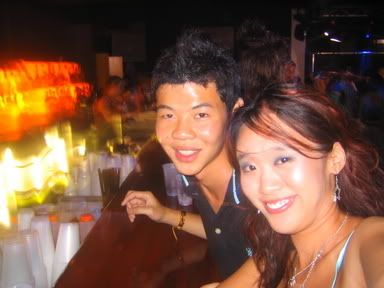 Chee Yoong was wearing the
Industrie shirt
that I likey likey so much!!
Which
ENG SOON BOUGHT FIRST!!!
hahaha..
Luckily you guys dont live in the
same state
man!! hehe... otherwise you guys will be
outfit clashers!!
Oh, to all ppl with testosterone out there!!!
INDUSTRIE
is
THE place
to go to buy tops!!!
You know how its so hard for you guys to get nice clothes right??
INDUSTRIE has them!!
Mel and Wai King (Ee Mae's friend..from TAYLORS!!!)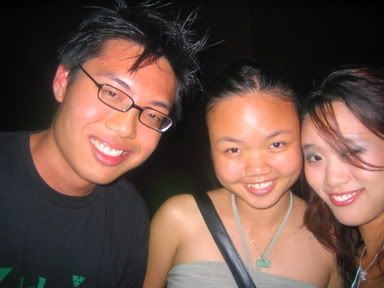 Me at
bar.
Me trying to
*zap*
the bartender with my
sexy eyes
..so that he'll take my
drinks order!!!
But..sigh,
I failed
..
Me turn to left.. guy next to me
moved backwards a little
and then..
AAAAAHHHHHHHHHHHHHHHHHHHHHHHHHHHHHHHHHHHHH!!!!!!!!!!
OH MY GOSHHHHHHHHHHHHHHHHHHHHHHHHHHHHHHHH!!!!!!!
I
screamed!!!!
But not only me..it was
Melanie
as well!!!!!
We were
squealing
together..more like,
shouting
!! but.. anyway, we were like
little school girls!!!
hahaa..
It's been
soooo long
since I saw her.. she's now moved on to
2nd yr
of uni.. Me still
1 st year
..
We met at
Chem lecture
(yes, once upon a time, when I actually did go!!) , and then I found out that her hometown was
Kajang
.. which is
my MUMMY'S hometown!!!
As she said, how we met yesterday was..
'So movie-scripted!'
Andry!-good-dancer!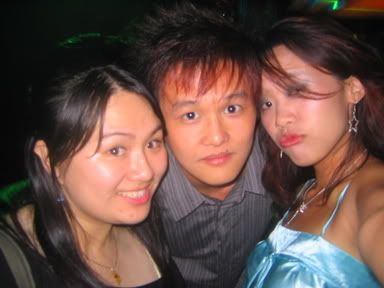 Better pic of him here with me and MEL! OMG!! what the HELL was I doing?!?!
Mel and Nic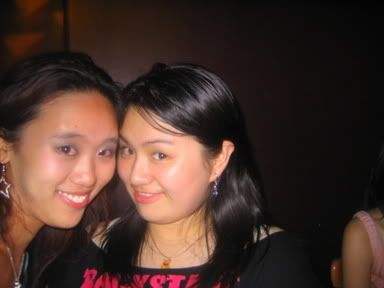 Kien-who-came-after-work!
Yes, I know I'm delicious, Kien, but please.. DON'T CHEW ME!!
Alex
yes, finally!! the legendary ALEX!!! my best-est buddy here by far!!!
Dennis-good-shuffler-and-dancer!!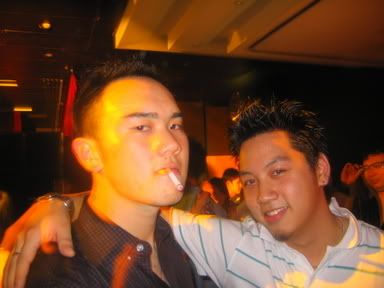 Eh, friend..no smoking lar.. :).. OK, maybe I shouldn't say that, coz you look kinda garang here..scared you bash me up..
*runs and hides behind..dennis!*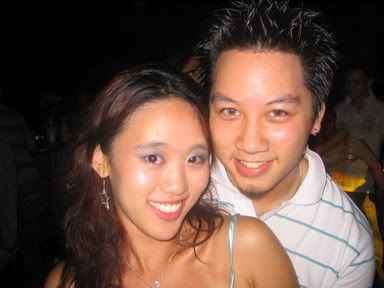 I mean, in front..
Joyce and Jon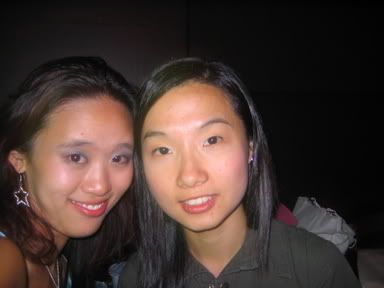 such a sweet girl!!
Korean New Zealander!
Crazy Macquarie ppl
doesnt that pic look so gay?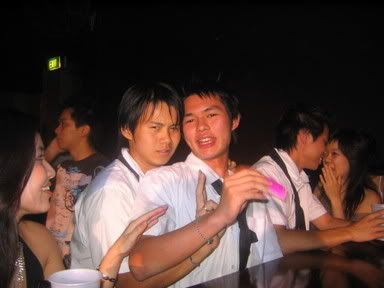 still a lil gay, but better... :)
muakz!!!
alrite, alrite..proper one
Group Photo!!
Me LOVES this pic!!
Me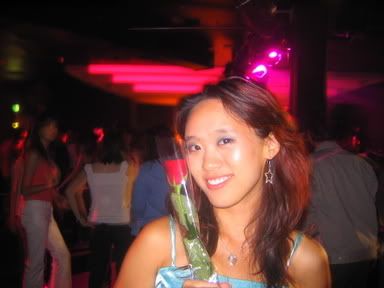 with a rose
After party
random pic on the street
oooo..wat's clubbing without supper?? my sweet chicken kebab with bbq sauce..yummmm!!!
I'M DEAF!!!!!
OMG..birds are crowing and the sun's rising..damn i better sleep!! my ear's throbbing!!
--------------------------------------------------------------------------------------
NO, WAIT!!!!
I had
12 tequila shots!!
not 8..oops!! haha..
yes, I'm up at
11.30am
now when I slept at 7.. and you'd think I'd feel
sooooooo tired and lethargic and hungover etc etc.. but I'm

super hyper!!!!
My mind is the
clearest
in so many days!!
I feel the
freshest
in so many days!!!
I feel so
energetic
!!
I feel like
studying
!!!
OK, I dont know where the last comment came from..but what the heck!! hehee...
But..erm..yes, point is.. me feeling
totally fresh with a clear mind
..
Like, see..I know that
1 + 1 = WINDOW!!!! :D
P.S. Damn!! After looking at yesterday's pics I just realised my hair SUCKED balls! Well, not suck balls per se.. but you know.. like, suck, balls! ok, never mind, never mind.. point is.. it was such a bad hair day that I looked so bad in the pix.. sigh... P.P.S. Tina : why the HELL are u so perky??like a cheerleader or something?OMG ur like the energiser bunny!!