Hei-Hei
I went for this clubbing event called
Hei-Hei
around mid-March. No offence, but I think its a pretty lame name for an event!
I thought that the person taking pic of Alan and Gen was doing them a favour. So, being the camwhore that I am,
I jumped right in
to take pix with them too!
*snap*snap*snap*

A few pictures and many poses later, I discovered that he's actually a
photographer working for
Sir3n!!
*gasp*
The
shock!!
The
horror!!
The deceit!!!
How embarassing!!

*blush*

He did ask to
take more pix of Gen and I
.
I think he was secretly getting off on watching the both of us pose with each other.
The pix were up on their website, and
I stole them!!
hehehheheee
(I'm looking for all the excuses I can to play with photoshop!)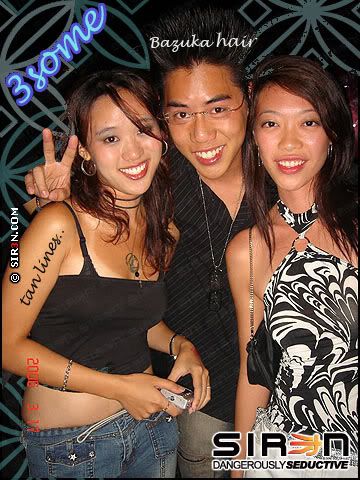 Alan and Gen are now
a happy couple
! :)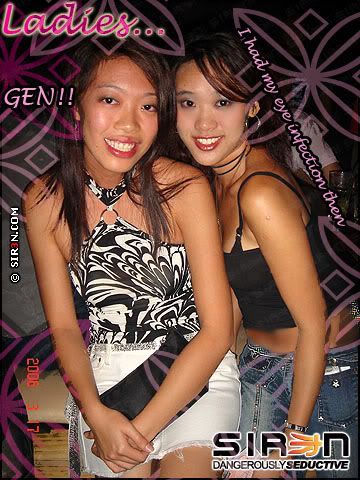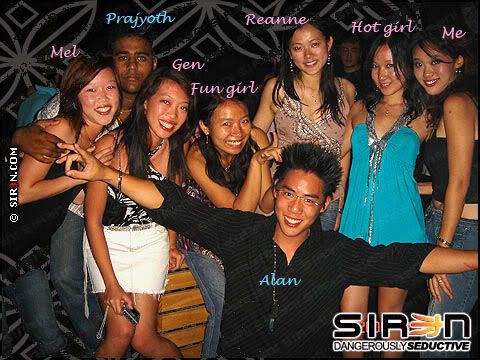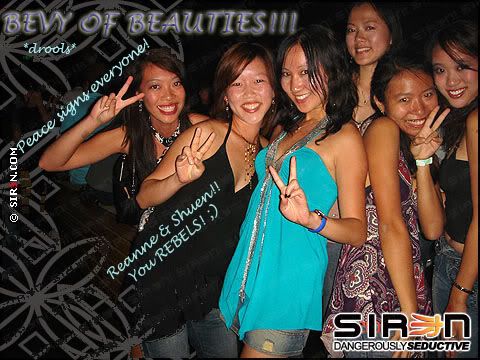 ---------------------------------------------------------------
FINALLY!!!

Yay!!!I'm meeting up with
CHEE YOONG
at long last!! I'm finally gonna get my LONG overdue
present from Wei Kit!!
As well as all the
Penang Trip pix!!!!
I can't WAAAIITTTTT!!!!!
Hehehhehee...
YAY!!
lots of opportunities to
PHOTOSHOP!!!!

*rubs hands with glee*
I'm gonna go out shopping with him at Tiffany's, I think!
By the time I walk out (assuming I don't stay in there til I get kicked out by the guards when they're closing) , I'm pretty sure
I'll want to buy something
there..
I can just feel it
.. You know, like, a
gut feeling??..
hmmmm.....
*bats eyelids*
J, babyyyyyy??
*flutter flutter*