Valentine's Gifts..
OK, if you're a guy and you're cracking your head wondering what the hell to get your gf/crush for valentine's day, fret not! I'm here to save the day! (I only mentioned guys coz I know that girls would already have all handmade cards+personalised present(s) ideas in their heads!)
WARNING!!
Extra long post ahead! Go grab a beer b4 you read this.
1.
FLOWERS
No girl in her right mind would reject flowers! If you're a guy who thinks that buying flowers on Valentine's Day is a waste of money, you
*cough*kiam siap*cough*
can always buy a stem as opposed to a bouquet. A stem of, say, rose, stuck onto your V-day card envelope.
Here are some flowers you can give her and their meaning based on floriography, a 19th-century flower-based code for lovers. Just make sure she's aware of its meaning when you give her your choice of flowers.
Gardenia
- Secret Love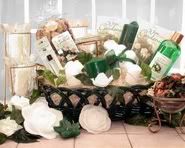 Jonquil
- Affection returned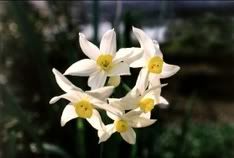 Red Rose
- Passionate love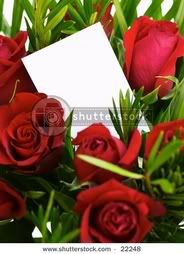 Tulip
- Perfect love
2.
SAY IT WITH WORDS.
Write her a quote in your V-day card, or slip it in when you're talking to her tenderly after dinner/whatever you have done on Vday. Obviously, say it only when its appropriate.
Like, its not a right time to say "Love means never to say you're sorry" (Erich Segal, 1970)when you're fighting and she thinks its your fault! That's asking for a slap, punch and kick in the balls for no reason!
Here're some of my fav quotes on love:
A kiss is a lovely trick designed by nature to stop speech when words become superfluous. (Ingrid Bergman)
Love is composed of a single soul inhabiting two bodies. (Aristotle)
When love is not madness, it is not love.(Pedro Calderon de la Barca)
For more love quotes, try
The Quotations Page
, or
Quoteland.com
,
Brainy Quote
.
NOTE:
Must be used with other presents. Ineffective on its own!
3.
GEMS
When I say 'gems', they not necessarily mean rings. They can be necklaces, ear-rings, bracelets, brooches, hair pins etc.
WARNING:
Be prepared to part with a small fortune for these presents.
The upside of it?She'd be so touched on that day that she'll hug you and kiss you all over! And profess her love for you over and over
when she really is saying it to the new piece of jewellery!
!
1)
Amethyst and Aquamarine
- Sincerity
2)
Diamond
- Purity
3)
Sardonyx
- Fidelity
4)
Opal
- Love
5)
Emerald
- Hope
6)
Rose Quartz
- Unconditional love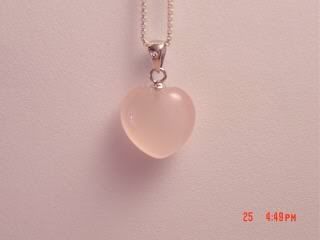 7)
Jade
- Confidence
Some cool sites to check these gems out:
Opal Jewelry
and
Flora Corona Gem Elixirs
4.
LINGERIE/NIGHTIE
Always works. Any woman will feel ultra sexy when wearing a sexy piece of lingerie! Hard part? Getting her size if you don't already know it.
You can try lingerie from
La Senza
,
Victoria's Secret
, or Women's Secret. All available in most major shopping complexes.
5.
PERFUME
Some perfume I like:
Ralph
by Ralph Lauren
Be Cool
by DKNY
Cool
by Ralph Lauren
Glow
by JLo
Cool Water
by Davidoff
CK Be
by CK
6.
MIX-N-MATCH
You can always buy small little things from different shops, and put them all in one box(like the pic of gardenia basket). You can buy
scented candles, a little diary, some jewellery, sunglasses, little soft toys,lingerie
(any combination of 3 or more) and put them all in a huge box, padded with
colourful shredded paper
! If you know 3 things that she really, really wants, and they dont cost a bomb, you can try this idea. She'll be so touched that you took the
effort
to go all over the place to buy things for her to make it more personal.
7.
TECH
Gadgets are not limited to guys only nowadays. I don't know a single girl who would complain about getting a new laptop/mobile phone/mp3 player/SD card reader(You can maybe give her an SD card with this, loaded with pics that you guys have taken together..that'll be sweet!).
Oh, by the way, I think
vibrators
can be classified as gadgets too!
8.
COOK/BAKE
9.
BRING HER TO A BEAUTIFUL PLACE WITH A WARM AMBIENCE AND JUST SIT AND CHAT WITH HER
10.
FOR LDR(LONG DISTANCE RELATIONSHIPS)..
1)Fly over to be with her(most extravagant!)
2)Buy gifts, wrap them in a parcel, and post them over to her and make sure she gets it on VDay, not a day before and not a day after!
3)Write her a long-email about why you love her
4)Send her an e-card. With a personalised message of course!
5)Record a video of yourself and send it to her through e-mail
To some couples, its already a gift from the guy's side if he
REMEMBERS ITS VALENTINE'S DAY!!
For your information, Valentine's day is on 14th February. It will be a great present for your partner if you do actually remember that it's Vday!
Girls are hard to please. The above ideas are just sparks to kindle a flame. Ultimately, girls would love their loved ones to put in a little effort to make something special for them. It doesnt necessarily have to be expensive. Just a stroll along the same beach you once strolled at, or cook dinner for them..its the little little things that matter.
Secret to success! Put in a lot of
time + effort + toughtfulness
. The last one is where most guys fail.. :P
Good luck!!!