Askmen.com's Most Desirable Women 2006!
Just checked out
Askmen.com's list of 99 Most Desirable Women!
'Desirable'
is
something/someone that arouses desire, especially sexual desire.
And these are some of its synonyms : adorable, alluring, centerfold, charming, covetable, drop-dead beautiful, fascinating, fetching, gimme, head rush, mink, piece, seductive, sexy, stone, ten, untouchable
And these are the top 10 top women who
arouse desire, especially sexual desire
according to askmen.com :
10.
Eva Longoria
(Desperate Housewives)
9.
Natalie Portman
8.
Amerie
(singer)
7.
Jessica Biel
(7th Heaven)
6.
Charlize Theron
5.
Maria Menounos
(the 'hot nurse' from Fantastic 4)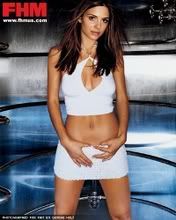 4.
Adriana Lima
(last year's No.1)
3.
Angelina Jolie
2.
Sienna Miller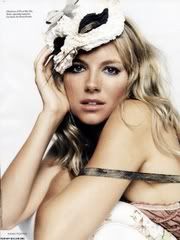 1.
JESSICA ALBA!!
(last year ranked 78!)
Any effect of their desirability on you yet? Feeling hot and heavy? Blood pumping from your brain to somewhere else down there? Pulse beating faster? No? Then you can complain to askmen.com and tell them to change the list! Yes? Then askmen.com did a FANTASTIC job!
THE 2 sexiest women on my list -
ANGELINA JOLIE
and
JESSICA ALBA
- made it to the top 10!! wooo-hoo!! I think they're the most gorgeous women I've seen! Not really necessarily the looks department, but in terms of how they carry themselves, their attitude, their complete comfort in their own body etc. For them, its more intrinsic.
ANGELINA JOLIE's
a woman who is strong, masculine-like, and independent, sometimes even coming across as a cold person. Her strength and individuality stands her out from the crowd. She stole Brad Pitt's heart, and yet, still gets away without being nasty-labelled. Her fan base is still intact, not really suffering from that saga. She just has that innate abillity, that mesmerising power to do that.
All that, COUPLED with her killer body definitely ranks her high on my list of SEXY WOMEN! If I were attracted to girls..she'd be my no 1 fantasy!
JESSICA ALBA
definitely sizzles in every movie she's in. From
Honey
to
Sin City
to
Fantastic 4
to
Into the Blue
, she's been in midriff-baring tops, a pair of buttless chaps, tight rubber suits and sexy bikinis, that not only sends all men(and maybe women too!) breaking out in cold sweat, but also shows her almost-flawless body! So toned and perfectly tanned. Mmmmmm..
SO, you think I've got a chance for next yr's list??..
I'm sure I
arouse desire, especially sexual desire!
.. ;P