Looking for a GIRLFRIEND!
After reading
Kinkybluefairy's
blog, I suddenly realised how much I missed
CLUBBING!!
Its been such a
long time
since I've been clubbing. The last time being New Year's Eve? That's like
a month ago!
Its bad that when I was back in Msia, I had to secretly go clubbing, opting to 'stay over at friends' place' just coz my parents would worry about me coming back late(anything after 12 is late in their books!). OK, I'm crossing my fingers, hoping my parents, or my brothers for that matter, don't find out about this blog!!
I've always liked clubbing for some reason. Not so much the
booze
. Not so much the
guys
. But really, more of the
music
and the
dance
! Oh, and of course, not forgetting
SUPER HOT chicks
as well!(hmmm, going clubbing to check out
chicks
instead of guys..darn, I think REALLY should check on my sexuality!)
Don't mind bumping into a girl LIKE THATin a club!phew!
I can count the number of times I went clubbing the 2nd half of last year when I was studying in Sydney. Went clubbing 3 times. Wait, maybe 4. But anyway, the point is..3, or 4 times in 4 and a half months! That's like..
once a month!
One of my 3, or 4 times of clubbing in Sydney last year!
OK, granted, they're a very strict here about checking ID and I was
not legal
, but STILL! I've been clubbing more times in Msia than that and I still wasnt legal! (reminiscing about times at Zouk, Atmos, Rum Jungle, Poppy, Thai Club..and I really wasn't a frequent clubber!)
OHhh, and apparently.. here in Sydney, bouncers think that
ALL ASIANS LOOK THE SAME!
Look the same meh? I know both also chun..but I think there are differences, most definitely!
Yup! That's right! As long as you have an ID with an Asian girl's pic in it, you're almost guaranteed through! Just act confidet, suave, cool!
Unfortunately, yours truly doesn't really know that many Asian girls. OK, I know
SOME
Asian girls, but only on a 'hi-bye' basis. I don't feel comfortable
using them
asking for their ID so I can have the pleasure of enjoying myself! What are THEY gonna do for the night? Stay home and do homework? That's wrong on a weekend! (Small kids reading this who're still in primary school, don't learn from che che ok? MUST do homework during weekends!)
Don't get me wrong. I have absolutely NOTHING against Asian chicks!
I just have trouble befriending girls.
Yup, I think that's my flaw. I don't know how to make girlfriends. Its been a problem I've realised since I came to Sydney. I've got way more guy friends than girlfriends. My best friends in Sydney are guys. I ONLY have 3 close girlfriends ever! And they're secondary school friends back from MSIA.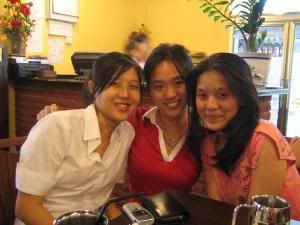 Mel, me and Krys..2/3 of my close gfrens!
I always feel that with girls I've just met, I talk to them so gently, afraid that I might hurt their feelings if I tease them/joke around with them.
I always talk about 'safe' topics. Like,
"Oh, so you're studying at USYD! I do too! *squeals* What course are you doing? Oh, Bachelor of Science? I'm doing Bachelor of Medical Science! So where do you live? Oh, I live at SUV. Yea, I walk to uni everyday. So, that's a REALLY nice top you're wearing!.."
And I sometimes find myself yawning at the sound of my voice.
I also almost always get
negative vibes
from girls I just meet. Like they don't like me. Am I really that hard to make friends with? :( *sob sob*..OK, I know for a fact that I'm NOT a horrible terrible and vegetable person. Because I know that I have friends. Just not many close girlfriends.
I've always wanted a close girlfriend here in Sydney. Think of all the
nail polish
we can apply on each other's nails,
clothes-swapping
we could do..
checking guys out
(hey!maybe this is my secret to staying heterosexual!), going over girlie mags together,
shopping!
, someone to give a 2nd opinion about new haircut/clothes, someone to
dress up
with before going
clubbing
, to take lots of
pics
with..
Tina and I..1/3 of my girlfriends!
Now that I am
FINALLY
legal..I've been clubbing
LESS
than I have
BEFORE
I was legal!
The
IRONY!!
I still like clubbing, but I'm just looking for the right company. Clubbing's not fun if you dont have
GOOD COMPANY!
I am in desperate need of :
1) a
girlfriend!
. I guess now, guys aren't the only one in need of a gf!
2)
clubbing kaki-s
here in SYDNEY! Anyone knows ppl in Sydney I can go out clubbing with? Prefebly including a girl who's looking for a girl friend?
3) tips on
how to make girlfriends!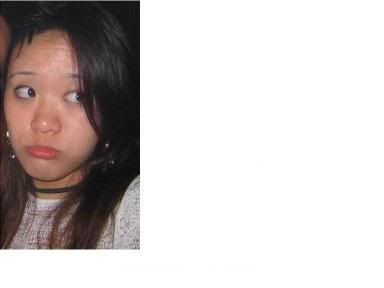 Looking for girlfriend..anyone available?
There'll be OC get-together nights every Tues starting tomorrow at 'The Hub' here in SUV(place I'm currently staying)! I'm betting that it'll be an all-girl-orgy there, so I'd really appreciate any tips
PRONTO!
I'm gonna try my luck at making girlfriends tomorrow, but if I fail miserably, I can always sit back, relax and watch OC!!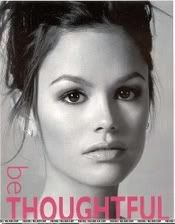 Rachel Bilson who plays Summer, my fav character on OC!
Stay tuned for results tomorrow night!! :)